Quadient s.r.o.
Quadient s.r.o. (formerly GMC Software Technology s.r.o.) is originally a Swiss company that develops software for the design, composition, and production of personalized documents in the field of business communication between companies and their customers. It helps thousands of clients and partners in banking, insurance, healthcare and service providers. Their branches are located almost all over the world, especially in Europe, USA, Canada, Latin America, Asia and Australia.
Acquisitions by Neopost
In 2012 a successful acquisition was made by the French company Neopost, which decided to move part of its software development from Switzerland and Vietnam to the Czech Republic. However, Quadient continues to operate as a stand-alone subsidiary and is the world's largest consumer communication development team.
Employer of the region
They have their development center in Hradec Kralove since 1998, the second branch in Olomouc was opened in 2004 and Ostrava branch in 2016. The Quadient's team has grown to approximately 300+ employees from the original 5 people.
The fact that the company is successful proves the obtained awards:
Best Employer in 2012, 2014, 2015 and 2016
The Most Desired Company 2014 and 2015 in the Hradec Králové region
Employer of the region in 2011 - 2016
State-of-the-art technology
Quadient is working with the latest development methodologies and technologies (SCRUM, JavaScript, C #, start-up projects) and develops its own open source (Bobril framework, object database BTDB). The following technology radar is a list of Quadient's tools, frameworks, and languages that are being tested and which they have not decided to implement so far.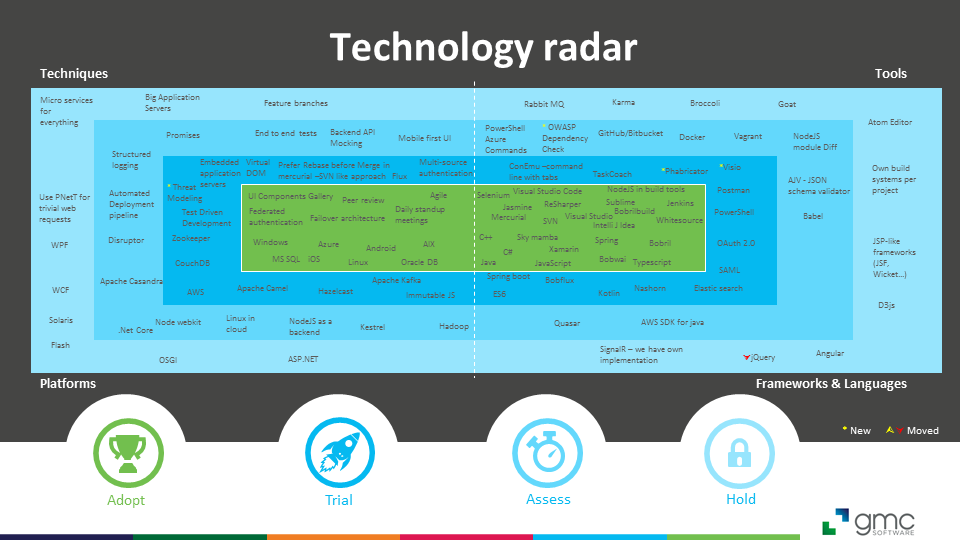 Do you want to know more about Quadient?
Contact Lucie
Lucie Toncr Sedláčková
Employer
---
Employer job offers
---
Contact form
You deserve a career, You'll love...
Get everything you need to build a career that brings you joy and excitement.